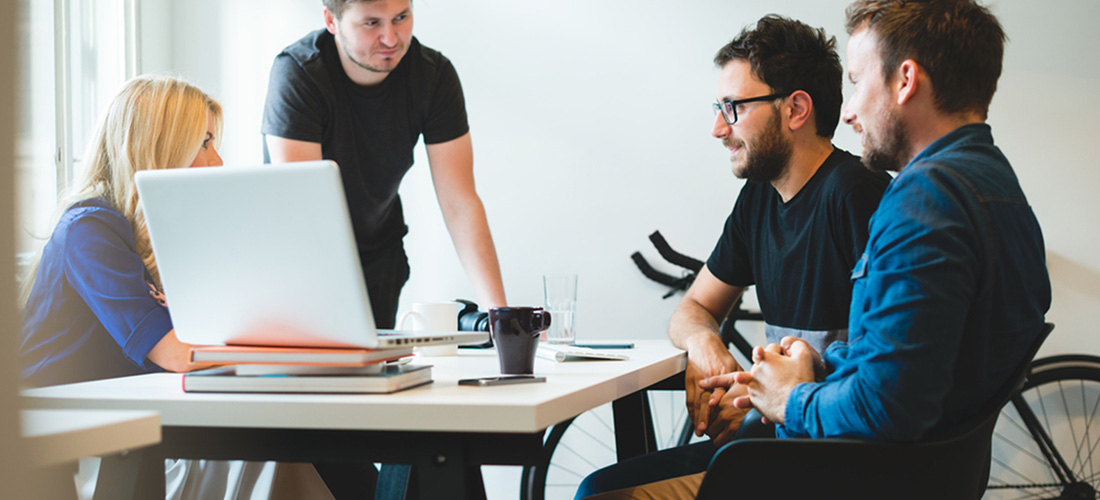 SharePoint Hub Sites on Office 365 were officially launched at this year's Microsoft Ignite conference. Personally, it was an early birthday present for me! Before we dive into what SharePoint Hub Sites means for the collaboration industry, let's take a step back and look at what "hub" even means in the first place.

Out with the old, in with the new
To tell you the truth, I wasn't a fan of Microsoft Teams when it first launched because it created a site collection for each Team. Yes, it was silly of me to think this, but take into consideration that I came from a compliance background, and we took structured, hierarchy-based sites very seriously.
The illustration below shows how I used to plan Intranets with departmental sub-sites: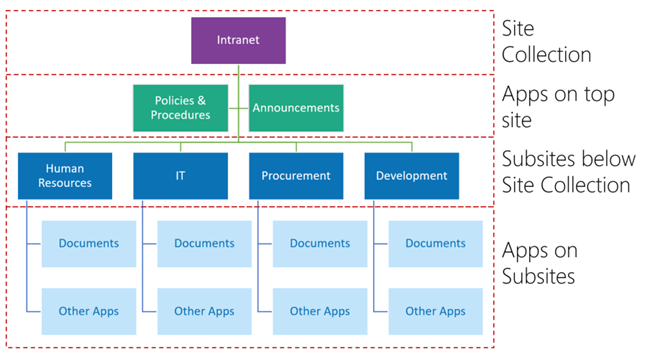 I am in no way saying this was the perfect structure, but many people adopted this approach. Here are some of the reasons why this structure was widely accepted:
Shared global navigation
Shared theme and styling
Shared term store
Simplified permissions
I didn't know better 😉
The benefits of site collections far outweighs that of sub sites, but to achieve this, we had to continue building "hierarchical structured" sites. Essentially, this meant the structure was not scalable, nor could it adapt to change in business.
How do SharePoint Hub Sites address this?
A SharePoint Hub Site can be associated with multiple teams and communication sites (or site collections). It also provides the following common features:
Navigational structure
Logo
Look and feel
Scoped search
SharePoint Hub Sites on Office 365 aggregates news and activities from various associated sites and displays the roll-up on the Hub's home page. This could greatly impact the way we plan Intranets and departmental sites! The association can be changed at any time, meaning organization structure changes will be as easy as adjusting a setting.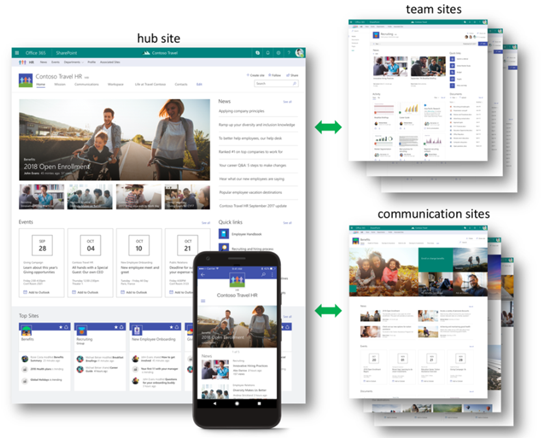 Fig. 2: SharePoint Hub Sites on Office 365
Additionally, if you're accessing sites from the SharePoint mobile app, the new update enables navigation to the associated sites from (parent) Hub Site.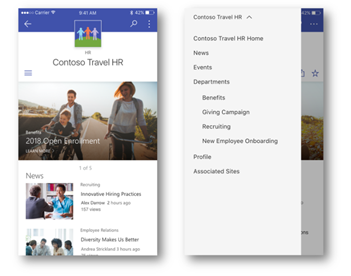 Fig. 3: SharePoint Hub Sites on Mobile
I love Microsoft Teams, and I prefer introducing clients to Office 365 through it. If your departmental or team sites are not yet built, I would recommend creating the Microsoft Team first to avoid duplication of site collections.
This means we can create site collections through Microsoft Teams and then associate them to a Hub Site afterward—whether it's your Intranet, Project, or Community. Refer to the illustration below to get a better idea on how this could work: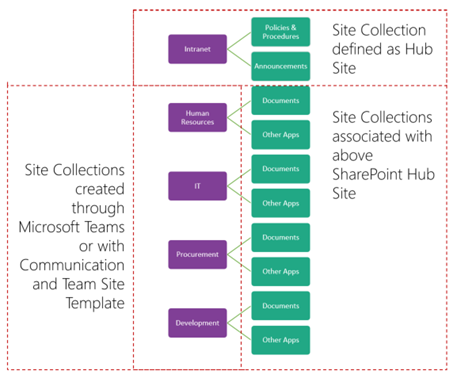 Fig. 4: New site hierarchy
Are there any benefits to using SharePoint Hub Sites?
Yes! SharePoint Hub Sites on Office 365 are all about connecting your various workplaces so you can share, manage, and find the content and apps you need—regardless of the device you're using. The shared theme and logo also creates consistency and unifies all of the different teams and sites you may be active on.
Furthermore, content discovery is amplified through the scoped search feature, as the association allows for the search results to include content from any of the associated sites. This means aggregated news and activities from the various associated sites can bring everything together.
Good to know:
SharePoint Hub Sites will roll out to Office 365 First Release customers in the first half of 2018.
Users will not be able to join one SharePoint Hub Site to another.
Sites can only be associated to one Hub Site at a time.
A better way to work on Office 365
SharePoint Hub Sites on Office 365 is a great way to dive into the conversations your users may be having across a number of projects. But if you're looking for a powerful tool that gives you insights into managing your users across the entire Office 365 ecosystem, check out Metalogix Essentials for Office 365!