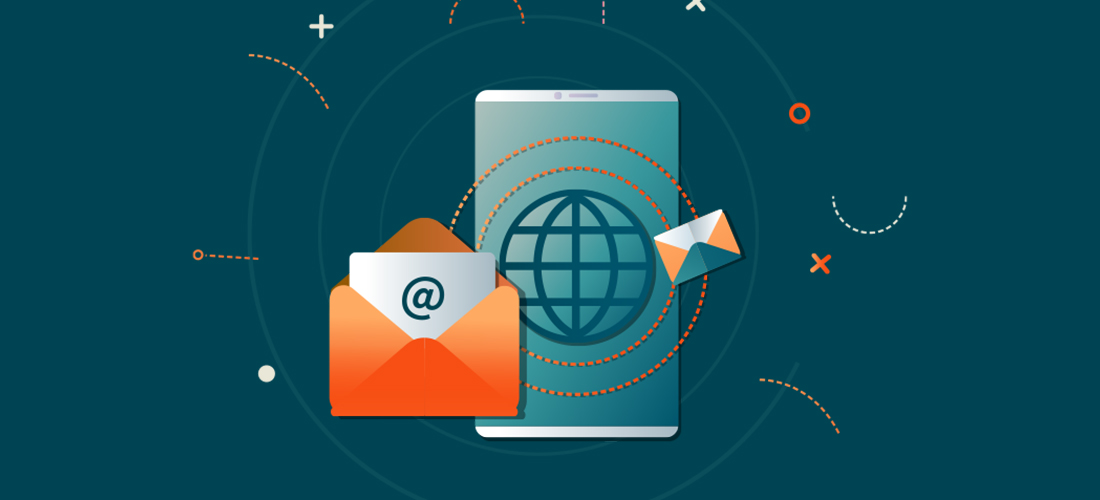 Email archive migration is often overlooked — or even deliberately excluded — during migration planning. After all, understaffed IT teams know that a migration to Microsoft 365 is already a complex undertaking with many moving parts, so it's understandable that they might be eager to move anything considered "non-essential" out of the initial scope.
But is it really wise to simply focus on getting users' active mailboxes into Exchange Online and put off thinking about the email archive migration until later?
The reality is, failing to make email archive migration an integral part of your broader Microsoft 365 migration project can lead to significant costs and productivity issues.
This blog post dives into this often misunderstood and underappreciated facet of moving to Microsoft 365. It reviews the purposes of email archives, explores the significant benefits of including them in your migration project, and guides you through the options for choosing the right email archive migration strategy for your organization.
What are email archives? Why do organizations even have them?
When planning a migration, it's tempting to jump right into the technical considerations. But it's actually vital to first step back and assess the value and purpose of the data that you're thinking about moving.
Email archives serve several different purposes, and it's worth assessing which driving forces led to their adoption and ongoing use in your organization:
Limits on mailbox size — Early mail systems had limited storage capacity and software limitations that restricted the total size of the mail databases. Moreover, they usually required expensive, high-performance storage. As a result, organizations often restricted the size of users' primary mailboxes. Still, users frequently needed to retain their older email messages, for example, in order to provide valuable background or reference information about customer relationships, deal negotiation or strategic planning. One common solution was for users to move messages out of their primary mailboxes and into email archives, such as PST files. However, PST files are largely unmanaged and introduced their own set of problems, resulting in organizations implementing centralized email archiving solutions.
Retention requirements — Older email messages often need to be retained not just for ongoing business purposes but in order to comply with internal policies or regulatory mandates. Some regulations require data to be retained for a fixed number of years, for a variable period of time (such as the life of the associated patient) or even indefinitely. Email archives enable organizations to comply with these requirements while avoiding the costs and productivity issues associated with having all that data in active mailboxes. Similarly, email journaling was frequently used to create a copy of all messages in a separate mailbox so that even if the user deleted the original email from their active mailbox, the content will be retained.
Security and fidelity requirements — In addition to imposing retention periods, internal policies and external mandates may require organizations to keep an immutable copy of the data. Some organizations adopt email archives because they provide a place to store data where it cannot be modified.
Access and auditing requirements — Finally, organizations often need to be able to create detailed reports on who accessed what email data and when, as well as higher level analysis about how often certain data is being accessed and other usage trends. Email archives can help organizations collect and produce these reports on older messages.
Of course, not all reasons for archiving emails are legitimate. In particular, users tend to see email archives as unlimited filing cabinets that absolve them of any responsibility to exercise judgment about which messages truly need to be saved, let alone to regularly go through the archives and clean out data that has outlived its usefulness.
In addition, archiving solutions have their own limitations, which can lead to other issues. For example, because of limits on the size of a PST file, users often create not just one archive but a whole host of PST files. The resulting data sprawl can be quite difficult for organizations to manage and control. An email archive migration project can be a great opportunity to understand what data has been collected in personal archives or in an archiving solution, and clean up legacy data.
Why migrate your email archives to Microsoft 365?
Organizations are moving to Microsoft 365 in droves because of the many benefits of migrating workloads to the Microsoft cloud, including increased user productivity, better security and compliance, and greater scalability and cost-efficiency.
All of these benefits also apply to email archive migration. In particular, by moving your archives to the Microsoft cloud, you can enjoy:
Direct cost savings — Microsoft 365 provides virtually unlimited storage, so you can save your budget by retiring your current archiving solution and the associated hardware and software.
Reduced maintenance effort — Keeping a legacy email archive system running requires extensive ongoing support. Your limited IT resources will have to spend their precious time upgrading and patching the application, database and underlying OS and hypervisor; attending to backup and recovery; and maintaining the underlying physical computing and storage platforms. Moreover, as a legacy platform ages, specialists with the experience to maintain the solution and troubleshoot issues become harder to find, and therefore more expensive. By switching to Microsoft 365, you can dramatically reduce the time your IT team needs to spend working on email archives, saving you money while freeing them up to work on more strategic initiatives.
Better user experience — With both your active mailboxes and your email archives in Microsoft 365, users won't have to master and juggle two different systems for viewing and working with their messages and attachments.
Compliance — By identifying and centralizing all the PSTs across your network, you can eliminate redundant and insecure copies of your data. After all, if a PST is not known then it can't be compliant.
Security and availability — Microsoft 365 offers strong security and uptime. With legacy email archive platforms, you have to worry about end-of-support and end-of-life issues that could put your data and business processes at risk.
What are the options for an email archive migration?
When planning your migration to Microsoft 365, you have three primary options for handling your email archives:
Option 1: Maintain your current archive environment.
One strategy is to leave your email archives right where they are. While this could be the right choice in some situations, it is vital to take the time to assess the benefits and drawbacks and make an informed decision, rather than simply defaulting to this option.
As you perform this analysis, remember that keeping your licenses and maintenance contracts up to date is just the beginning of the costs associated with maintaining your current email archive. You will also need to continue devoting IT resources (and therefore IT budget) to supporting, maintaining and upgrading the environment, including not just the archiving solution but the underlying operating systems and hardware. As your archive solution ages and turns into a "legacy" tool or reaches end of life like EMC SourceOne will in 2023, this specialist knowledge will be in increasingly short supply, which will make ongoing maintenance more challenging and more expensive.
In addition, be sure to consider the impact on the productivity of your users, administrators, legal teams, compliance officers and others. Depending on the purposes that your archive serves, many groups of people might need to frequently use both the primary email system and the archive solution, depending on the date a given email was received. This results in a poor user experience and requires ongoing user training in both systems.
Option 2: Migrate later.
Your second option is to delay the email archive migration until after the broader move to Microsoft 365 is complete. This strategy has many of the same drawbacks as the previous option: The archive application and its environment will need to be supported and maintained, and users will have to juggle multiple systems until the migration actually happens. During that period, all legacy costs will continue; cost savings will not be realized until the archive has been fully migrated and decommissioned.
If you're considering this option, keep in mind that it can take some time to complete the migration, especially if you have a hard timeframe, such as a data center move. When planning, you should work backwards from the date you want (or need) to have the email archive migration completed. For example, your deadline might be when the hardware needs to be refreshed, software or operating system upgrades are required, or licensing renewals are due.
Option 3 (preferred): Include email archives in your move to Microsoft 365.
This option provides the most benefit to the organization. By completing the email archive migration in parallel with your Microsoft 365 project, you can promptly decommission your current archive environment.
As we've seen, one important benefit is saving the license and support costs from the archive solution vendor. In addition, you can quickly slash infrastructure-related expenses such as hardware expenditures and operating system and hypervisor licensing. Plus, you'll eliminate the costs associated with ongoing operational support and upgrades, including training for support engineers and business users. And you'll enhance the productivity and satisfaction of users, compliance officers and others who need to access the archive email data by giving them a single e-discovery solution and the ability to search their treasure trove of emails in one interface.
What are the specific migration strategies?
There are two basic strategies for performing an email archive migration:
Big-bang cutover — Smaller organizations with a limited amount of archive data might be able to complete their email archive migration in one fell swoop, such as over a weekend. When this option is feasible, it can be quite desirable because it eliminates much of the planning and coordination that are required when the migration needs to be broken down into waves.
Migration in waves — Most organizations cannot migrate all their archived email in a cutover migration and instead need to break their email archive migration into multiple smaller batches. When planning the waves, be sure to analyze both the archived data and the needs of your business users. I recommend including some of the harder archives early in the process so you're not left with just the harder mailboxes at the end, which can delay completion of the project just when everyone's expectations are at their highest.
What considerations should be included in an email archive migration plan?
It's easy to focus so much on the technical aspects of a migration that you overlook the larger issues. Be sure that your email archive migration plan covers all of these key areas:
Discovery — Understand the archiving solutions being used (including any PST files), as well as the content in those archives. Be sure to consider data size, status (active or inactive) and type (such as journaling or files). Then ask what data is important for your stakeholders and needs to be retained, and what can be removed.
Testing — Document how you will test your migration strategy before you use it in a production environment. In addition, when you do begin migrating real data, consider starting with carefully selected pilot migration waves that will help you identify and remediate any issues in your procedures.
Reporting — Both the migration team and management will require visibility into the progress of the project, the status of particular jobs and any hiccups along the way.
Communication — Think through what you need to tell users before, during and after the email archive migration, and what the best methods are for providing that information. Assign specific teams the responsibility for ensuring these communications happen on time. And remember that communication is a two-way street; you need to build processes for soliciting and accepting input and feedback from all migration stakeholders.
Training — Consider the training needs of all the groups who might be interacting with the email archives after they've been migrated. Keep in mind that different groups might have different needs, depending on their reasons for accessing the data.
Rollback plans — We're seeing an increased focus on resiliency across the IT world. Organizations understand that issues arise and some interruptions are unavoidable; what matters most is being able to restore normal business operations as quickly as possible. An email archive migration involves data that's critical to important business processes, so it's vital to be able to quickly roll back migration jobs that do not work as expected and enable the organization to continue to function.
What should be migrated?
Migrate only the data your business needs to maintain. By limiting the scope of your email archive migration, you can reduce complexity and shorten the project timeline. Moreover, you will deliver a target environment that is easier for business users to navigate and simpler for administrators to manage.
As you consider what to migrate, be sure to think about both business requirements and compliance obligations. Remember that compliance obligations can cut both ways: You might be required to retain certain data for a given period of time, and you might also be obligated to remove it after a certain timeframe.
What about email archives for inactive users?
For active users, the process for email archive migration is straightforward: Assign each active user an enterprise license, migrate them to Exchange Online, and enable the online archive and retention policies. When an active user leaves the organization, their enterprise license can be removed and reassigned, and their mailbox is retained in accordance with the retention policies.
Data for inactive users, such as employees who have left your organization prior to the migration, merits special attention. Microsoft provides an easy way to license the inactive users so you can bring the data into Microsoft 365, and then remove the licenses to control your costs. Here is an overview of the process:
Assign an Exchange Online P2 license to each inactive user in your first migration batch.
When the migration job is complete, enable the online archive and retention policies.
Reassign the licenses to the inactive users in the next migration batch and migrate them. Repeat until all batches are complete.
Note that when the license is removed from a user, the user mailbox becomes inactive and is retained in accordance with the retention policy; there is no ongoing license requirement. Accordingly, you need only to purchase sufficient Exchange Online P2 licenses to cover your migrations. An easy way to purchase the Exchange Online P2 licenses is via CSP, which allows customers to procure migration licenses on month-to-month terms rather than through annual commitments.
For example, if you have 1,000 inactive users and a migration rate of 500 users each 60 days, you'll need 500 Exchange Online P2 licenses for 120 days. As a result, retaining historic data in Exchange Online for people who have left the organization isn't completely free, as it would require a temporary licensing fee. However, ongoing retention of the data would be covered under the Microsoft agreement; that route is extremely cost-effective compared to other third-party retention approaches.
Conclusion
While it can be tempting to put off thinking about your email archive migration until after you've completed your move to Microsoft 365, there are compelling reasons not to. By folding your email archive migration into your broader migration strategy, you can achieve significant cost benefits while empowering many groups of business users to do their jobs more easily and effectively.
Office 365 and email migration: Nine lessons learned
Get the lowdown from those who've been there, done that and bought the t-shirt. See how others managed their move, with words of wisdom on steps to take and pitfalls to avoid.
Download Now