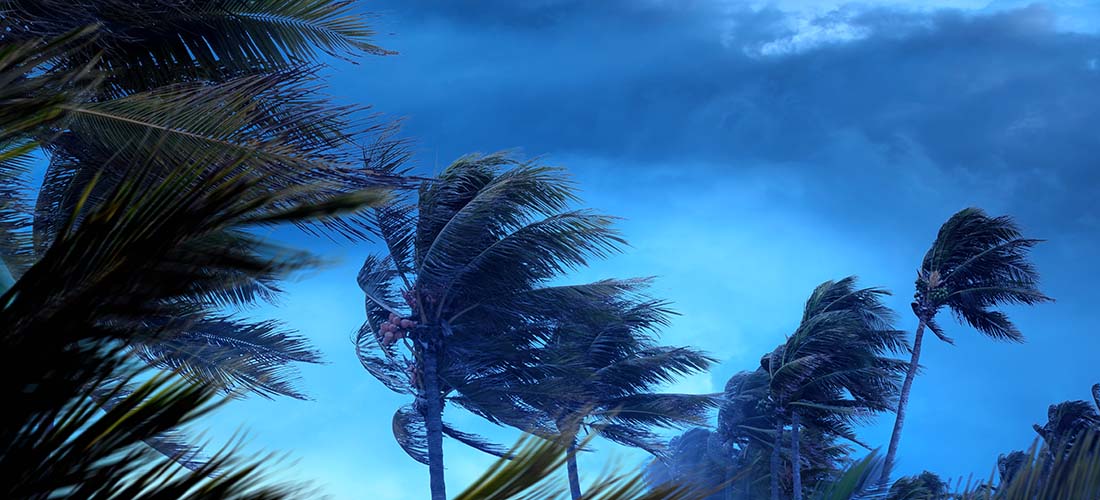 If you're responsible for data protection and disaster recovery in your company, then summer disasters — and the outages that result from them — have to be on your radar.
The northwestern U.S. was plagued by wildfires last summer and the new season has already started. Parts of western Europe saw two months of rain in two days, causing devastating flooding. Atlantic hurricanes are becoming more frequent and damaging. Heavy snowfall this past winter and the corresponding melt will affect rivers for months and bring yet another risk of flooding. Drought and high temperatures will soon drive even higher energy use, causing localized brown-outs and power outages.
And that's just the Northern Hemisphere. The Southern Hemisphere has its own share of natural disasters. Lurking behind the normal weather data in Australia were the hottest day ever recorded south of the Equator and rain up to your waist in a single day. In Argentina and Paraguay, summer wildfires have caused entire marshes and wetlands to dry up.
Summer: A channel of risk
Natural disasters and catastrophic weather conditions typically lead to outages and data loss, so IT professionals tasked with keeping systems, applications and data protected and available face a demanding challenge.
That's why wise managers and administrators include disaster recovery readiness as a critical part of their seasonal planning. They've got an eye out to ensure that their company's disaster recovery strategy and plan are in place, months ahead of the weather emergencies that are surely coming. They know that outages, service interruptions and the potential for data loss are no longer an "if" they're now a "when."
Disaster recovery planning: Your first step
You can say that weather emergencies are unpredictable, but disaster recovery needn't be. Being ready is a matter of asking the right questions and developing a plan that fits your business.
Follow these nine steps to build a business-oriented disaster recovery plan:
Conduct an asset inventory
Perform a risk assessment
Define the criticality of applications and data
Define recovery objectives
Determine the right tools and techniques
Get stakeholder buy-in
Document and communicate your plan
Test and practice your DR plan
Evaluate and update your plan
The right DR plan is the one that aligns what your business expects and what your IT organization can actually deliver.
Most important of all, the right plan is the one that you are able to put in place before the disasters, outages and weather emergencies hit you this summer.
Best practices for disaster recovery readiness
Communication – Your reflex is probably to think about the technology you'll use to recover, but creating a solid communication plan is the prudent first step to take. Many companies assign a hierarchical communication process so that everyone from the top down knows what's going on and what to do. Staff safety is paramount during many natural disasters and knowing to stay home and not try to get to the office may be the first step in your disaster recovery. Once you've addressed safety, the next step is effective and efficient communication as to how the business should proceed. That includes communication to staff, contractors, customers, prospects and partners.
Secondary data center — What do you do when your data center or service provider is flooded or crippled by a hurricane or power outage? Switch to your remote secondary site, if you can. Having a backup or secondary data center site is expensive, but not having one can cost the organization even more in the long term. Leveraging a public cloud might be a viable solution, but you need to perform detailed research into cloud costs for running your systems and applications as well as storage and egress costs for using your data. Many IT organizations use a geographically remote colocation site when maintaining a fully redundant data center is cost prohibitive. If your organization can afford it, be sure that your readiness includes colocating your systems, applications and data so that your users can access them when your primary data center is down.
Failover work site — If your company's primary office work site is damaged or unavailable, where and how will work get done? In this era of remote work and work-from-home culture, readiness extends beyond data protection to areas like enabling and maintaining remote computing. Your business continuity will depend on the ability of your fellow employees to work, communicate and collaborate in the wake of outages.
Backup priorities – Some IT organizations have budget and resources to maintain mirrored or redundant systems for protecting critical applications and data. Most organizations don't have the time, resources and storage available to back up all their company data. It's imperative that IT staff work with other business leaders to identify and prioritize the systems, applications and data that are most critical to business operations. Your disaster recovery plan should list which systems and data to recover first, and ensure staff, customers, prospects and partners have access.
Replication — Speaking of backup, how many copies do you maintain? Are they in the same place? The gold standard is the 3-2-1 backup approach: Maintain 3 copies of your data in 2 different media formats, then store 1 of them at a remote site. Using a backup replication solution makes having a remote second and third copy of your data easier. For disaster recovery, many organizations replicate their backups to a remote data center, a remote office, a public cloud or even a managed service provider's site. Backing up your data is a way of mitigating risk, and replicating backups to remote sites mitigates the risk even further.
Recovery testing — No administrator in disaster recovery mode wants to discover that a backup is corrupted. Perform periodic recovery testing to ensure your systems, applications and data can be recovered and accessed. Manual testing can take about as much time and effort as full recovery, so use automated tools that let you test your backup and recovery plan.
Not if, but when
So, which will visit your company first: summer outages or your disaster recovery readiness?
Forecasts point to more of the same risks this summer: more hurricanes, floods, wildfires and the outages that result from them. That's why forward-thinking IT organizations are putting in place technology solutions their companies need to recover their systems, applications and data under unpredictable conditions.
Maybe you've been lucky in your part of the world these last few years, and weather emergencies and outages have kept their distance. We hope your luck continues.
Or maybe your company has suffered downtime and data loss because of these summer risks. We hope that you're the wiser for it and that a recovery plan and solution are at the top of your to-do list.
9 steps to disaster recovery planning
Disasters are unpredictable. Disaster recovery shouldn't be. Ensure your organization has a framework where data recovery is planned, predictable and controlled.
View the eBook