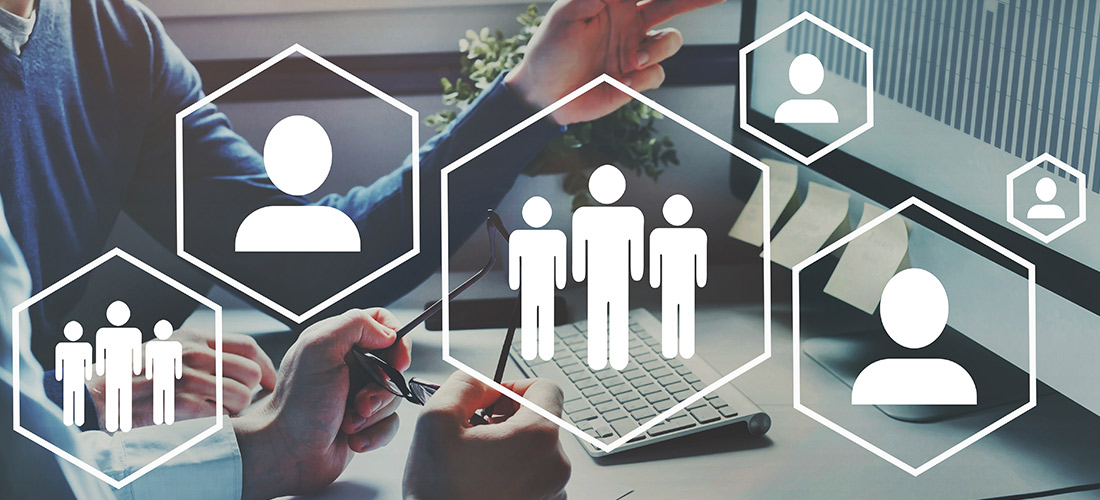 Thanks for sticking with me as I dive into the details of my eight predictions for 2021! We've already covered half of them:
On to the second half, starting with a subject that regular readers know is near and dear to my heart: mergers and acquisitions. Specifically, I predict that increased M&A activity in 2021 will make it painfully clear just how hard a tenant-to-tenant migration really is.
In 2020, M&A activity lagged — and then soared.
A year ago, experts mostly expected M&A activity to decline in 2020 compared to 2019, due to factors like trade tensions between the U.S. and China, general uncertainty about the global economy and the upcoming U.S. presidential election. Then COVID-19 exploded everywhere.
If there are two things dealmakers hate, it's uncertainty and risk, and the pandemic unleashed both of those things on the world almost instantly. As a result, the market for new deals was largely dormant in the second quarter of 2020, and many planned deals fell apart. For example, Boeing walked away from a $4.2 billion plan to take control Embraer's jetliner business; Xerox abandoned its $35 billion hostile bid for HP; and Ally Financial called off its $2.65 billion acquisition of CardWorks.
However, humans — and their businesses — are enormously adaptable. Plus, many of the deals that were abandoned in the first half of 2020 were negotiated and priced well before the pandemic began; as the new economic reality took shape, businesses were able to factor in the changes in the market when making plans. Although volatility certainly did not disappear, M&A activity quickly rebounded. Indeed, the summer of 2020 was the busiest summer in three decades for blockbuster deals, with the level of activity in September 73% higher than in the same month last year.
The outlook for M&A activity for 2021 is quite promising.
Multiple indicators point to continued strong M&A activity in the coming year. Among other things, interest rates are at historic lows; private equity firms in the U.S. are sitting on record amounts of capital; a strong U.S. dollar means good international opportunities for U.S. investors; and more companies are in distress or even bankruptcy, enabling those who were previously priced out of the M&A game to get a piece of the action.
In fact, one annual survey found that executives and M&A advisors had the most optimistic M&A outlook in the study's 16-year history, with 87% of respondents saying they expect M&A activity among privately owned companies to increase in 2021.
For IT teams, M&A activity means one thing: IT integrations.
This expected resurgence in M&A activity means one critical thing for IT pros: more IT integrations. In the best of times, an IT integration is a complex undertaking. Traditionally, it involved an Active Directory migration, but today, with most companies having some sort of cloud or hybrid IT infrastructure, it involves Azure AD and Microsoft 365 tenant-to-tenant migrations as well. If that didn't make things complicated enough, you now also have to deal with the complex needs and expectations of a largely remote workforce.
At the same time, data is both exploding in volume and expanding across more workloads — it's hard to believe, but Microsoft Teams didn't even exist four years ago. Those new realities amplify the stress of trying to perform a complete, accurate and secure IT integration, and the risk of failing to meet the timeline required by your Transition Service Agreement (TSA).
One additional factor further compounds the challenge: Many IT pros have little or no experience with IT integrations, either on premises or in the cloud, let alone with hybrid environments. This will be a serious issue both for companies that are just now getting in on M&As, as well at organizations with established acquisition appetites, due to normal IT staff turnover and the global shortage of qualified IT professionals.
Native tools and manual processes are a recipe for burnout and failed projects.
If all you have are native tools and manual processes, completing an IT integration as required by a TSA is — to put it mildly — a daunting challenge. Although Microsoft has improved the migration process over the years, the native options remain severely limited, highly labor-intensive and extremely error-prone. Moreover, the native capabilities aren't expected to get significantly better any time soon. In a recent post, Microsoft MVP Tony Redmond reviewed the tenant-to-tenant migration strategy Microsoft unveiled at Ignite 2020, concluding that it covers only the "easiest parts" of tenant-to-tenant migrations and "doesn't address the needs of organizations who need to combine multiple Office 365 tenants or split the data belonging to a subset of Office 365 accounts in a tenant and move the data to another tenant."
Maybe you're thinking, "Yeah, it'll be tough, but we're smart and dedicated; we'll get through it." And you might just pull it off. But at what cost? And will everyone on your team be prepared to put in that same level of effort for the next IT integration during the next M&A, and the one after that? More likely, you'll see your top talent pack up and leave for greener pastures. You might even incur the wrath of your management team when you can't produce another miracle, and their eagerly anticipated M&A deal dissolves into the ether because the IT integration failed.
How to get prepared for all the IT integrations that will be coming your way.
That's why I predict that organizations around the globe will be eagerly looking for ways to ensure accurate and efficient tenant-to-tenant migrations, not just once, but time and time again. IT teams and senior management alike will recognize the quick and large ROI of an investment in tools that reduce the risk and complexity of IT integrations — especially if those tools also help with other critically important tasks, like ongoing security, governance, and backup and recovery across your hybrid Active Directory and Azure AD environment.
I advise you to think big, and look for an integrated set of tools that will help you with all three key phases of an IT integration:
Due diligence: A successful IT integration depends on thorough planning. Look for tools that will help you accurately assess your Azure AD and hybrid AD accounts; review your source and target subscription licensing; and perform comprehensive Office 365 workload discovery.
IT integration: Be sure you have a solid backup of your Azure AD and Office 365 before you launch your first migration job. Also ensure you can track all changes that happen, and migrate with seamless coexistence for continued productivity. Remember, many IT integration projects take months to complete.
Ongoing business: The best solutions are those that continue deliver value long after the primary IT integration project is complete. Look for reusable tools that help you manage license utilization and costs; enforce group creation policies to avoid all the issues inherent in group sprawl; track all changes made on prem and in the cloud so you can spot errant and malicious actions promptly; and recover from changes made to hybrid and cloud accounts before users even have a chance to complain.
Stay tuned…
Next time, I'll cover prediction #6: Transitional and project-based employees will increase the risk to intellectual property (IP). I'll be illustrating my ideas using a SpongeBob case study, so you definitely don't want to miss it!