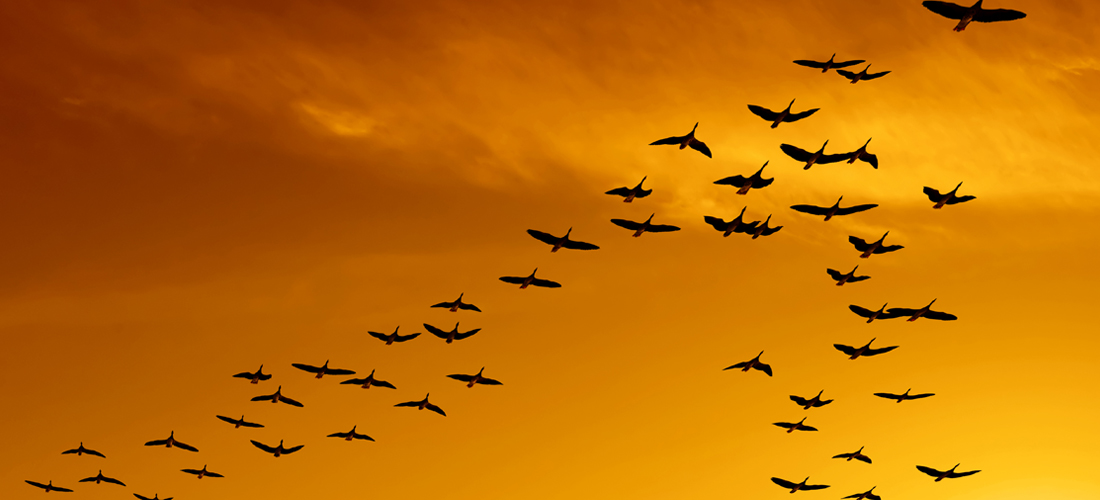 Want to know the secret to a successful Office 365 migration? One element stands out as the hands-down most critical: thorough planning.
Whether you're migrating to the Microsoft cloud from an on-premises environment or performing a tenant-to-tenant migration as a part of a consolidation effort or a merger or acquisition, planning is critical. Before you launch your first migration job, you need to have a complete and accurate understanding of your source environments, a clear vision for your target environment, and a documented strategy for making the move.
In this article, we cover the core parts of an Office 365 migration and the common challenges to plan for in each. Then we'll zoom out to best practices for planning around overarching concerns like security, scalability and testing.
Planning the details of your Office 365 migration
Office 365 migrations are complex in part because there are so many pieces: Exchange, SharePoint, OneDrive, Teams and more. Microsoft provides fairly well-developed tools to help with migrating some of these pieces, but others don't even have an API. Here are proven strategies for effectively planning the core parts of your Office 365 migration.
Exchange
Exchange is often the easiest part of an Office 365 migration. Most admins are fairly familiar with the steps involved, and native tools for migrating mailboxes and permissions have evolved a great deal over the years.
Nevertheless, careful planning is essential. Email remains a critical tool for every modern organization, and Exchange provides other critical features as well, especially meeting scheduling and free/busy lookup. If at any point during your migration, this functionality isn't available to users, the business will suffer. Therefore, it's crucial to build a thorough coexistence plan that ensures that all users will be able to continue to send and receive email and look at each other's availability, no matter who has been migrated to the new platform and who has not.
Also be sure to plan how PST files will be handled. Users love PST files because they enable them to store email messages and other Outlook items on their local computer, where they are available at any time and do not count against their mailbox quota on the mail server. Admins hate PST files for equally compelling reasons: It's difficult if not impossible to ensure they are properly backed up, include them in eDiscovery and delete them when mandated by retention policies. What's undisputed is that PST files often contain critical business information, and your migration plan needs to detail whether and how you will move that data to the cloud. Best practices include using a third-party Office 365 migration solution that helps you inventory your existing PSTs, filter out the data you no longer want during the migration process, and deduplicate messages that exist in both a PST file and a user mailbox.
OneDrive
Migrating data to OneDrive is generally easy and straightforward. However, be sure you have a plan to preserve document versions and the permissions and metadata associated with each document. A migration solution that provides filtering can enable you to exclude unwanted data from the migration, speeding the process and resulting in a cleaner and more manageable target environment.
The main complexity you should plan for is links, including external sharing links. Links often get broken during the migration, so it's important to develop a communication plan for both internal and external stakeholders and a strategy for locating and fixing broken links. Keep in mind that policies and digital rights can vary between platforms and organizations, so you need to have a strategy for review and reconciliation before recreating links in the data.
SharePoint
Moving SharePoint content itself is also fairly straightforward. However, SharePoint is far more than just a document repository; many organizations have highly customized SharePoint installations with complex web parts, third-party and bespoke applications, and complex workflows. Simply moving your documents and libraries to the cloud won't even begin to deliver the value that your users have come to depend upon from SharePoint.
Moreover, the new modern SharePoint experience offers a wealth of benefits that your organization might want to take advantage of. An Office 365 migration can be the perfect opportunity to not just lift and shift your SharePoint, but transform it into something even more powerful and useful. However, be sure you understand the key challenges involved.
Whatever your final vision is for your target SharePoint environment, the key to getting there is careful planning. A full-featured SharePoint migration solution can be enormously helpful in performing a thorough discovery of your current environment and helping you develop a solid migration strategy.
Teams
Teams is one of the newest parts of the Microsoft cloud ecosystem, and it's exploding in popularity. If you're not yet using Teams, your Office 365 migration is a great opportunity to get started with it. If you're already using Teams and performing a migration, for example, as part of a tenant consolidation or a merger or acquisition, the migration is a chance to clean up and optimize your Teams environment.
As you plan your Teams migration, start with the data, including not just stored documents but any data in a team's OneNote, calendar and so on. But be sure to also plan for how you will migrate conversations and channels, and resolve any duplicate names if you're merging tenants. Note that the APIs for Teams migration are still fairly new, so a third-party solution from a Microsoft partner who can keep up with the latest developments can be a huge plus.
Planning for broader migration concerns
Now that we've explored some of the critical details of an effective Office 365 migration plan, let's zoom out to the concerns that apply no matter which part of the migration you're focusing on. They include security, scalability and testing.
Security
It's essential to ensure the security of your data throughout the Office 365 migration process. The last thing you want is data loss or a data breach. Of course, it's a best practice to back up your source environment before beginning any migration, but your migration plan should include additional security-related precautions.
If you use manual tools and processes, you'll have to handle security yourself, which is quite an undertaking. To improve security without so much work, look for a migration solution that includes these features:
Adherence to internationally recognized standards for data security and privacy, such as ISO/IEC 27001, ISO/IEC 27017 and ISO/IEC 27018:2019
Independently audited and assessed SOC 1 and SOC 2 reports, which confirm the vendor has appropriate controls to deliver confidential, available and secure IT services
Built on Azure in Microsoft Azure datacenters, which have the highest possible physical security and are considered among the most secure and well protected in the world
Layers of security, including data encryption, proper separation of customer data, secure network communications, authentication of users and a single layer of access control
Ability to granularly grant permissions to administrative accounts to perform particular tasks during the migration
A clear project management dashboard and detailed auditing and reporting that gives you visibility into all of your migration jobs
In addition, be sure to think about the security in your target environment. Make sure your migration plan includes accurately migrating groups, group membership, permissions and workflows, so that users don't end up overprovisioned and data is not left overexposed.
Scalability
No migration plan would be complete without attention to getting the project completed in a timely manner. Depending on the amount of data that you're migrating, you might have to really focus on the scalability of your approach. Some migration tools can automatically distribute workloads across multiple machines to run different migration jobs simultaneously, and some SaaS solutions can auto-scale based on the architecture of the platform to ensure you have enough machines to meet your project deadlines.
Testing
Finally, it's not enough to build and document a migration plan; you also need to test it. You'll almost certainly identify gaps and problem areas; revise your plan accordingly and perform another round of testing. Be sure to test your solution vendor's claims about scalability and throughput, as well as your own processes.
While testing might seem to take a lot of time, it's a worthwhile investment. After all, when issues arise during the actual migration, they can take a lot longer to fix and have serious consequences for the business, from downtime to security breaches.
Conclusion
The true measure of migration success is simple: Are users happy and productive in the new environment? Proper planning is the key to a resounding positive answer to that question.
For more tips on preparing for your next migration, check out our e-book below.
Top five ways to prepare for your next Office 365 migration
Organizations around the world now rely on Office 365, and whether a merger or acquisition arises, or it's time to simply clean up your IT infrastructure, IT professionals need to be able to deliver a successful tenant-to-tenant migration. Learn how to master the five key tasks required for a successful migration.
Read the Ebook