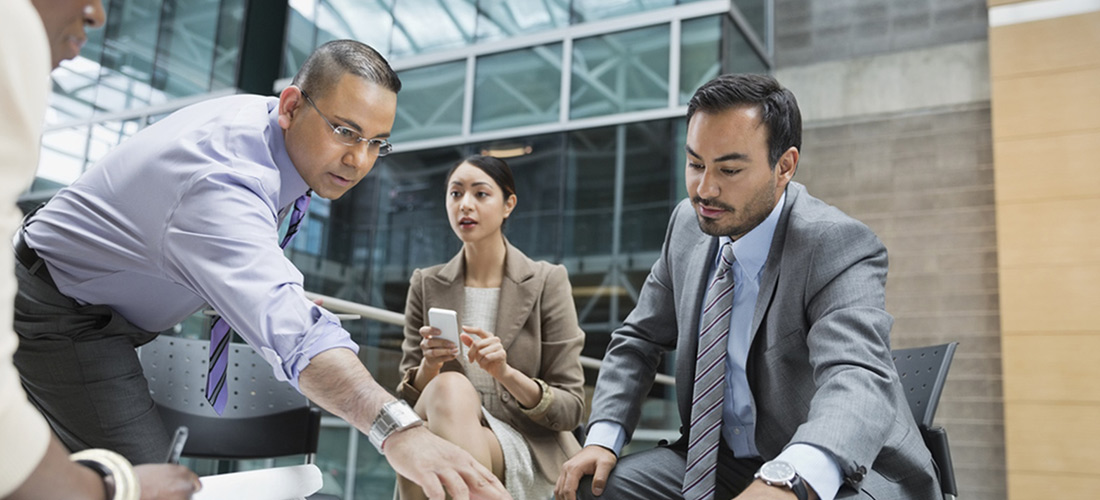 In the previous posts in this "What is Active Directory?" series, we have explored:
Underlying all of these tasks is a common requirement: having great visibility into your AD environment. Let's dig a little deeper into exactly what kind of Active Directory reporting is needed in each area.
Reporting for Active Directory management
As we saw in the second blog, proper Active Directory management requires keeping a close eye on your users and groups, including what permissions have been granted to each, so you can rigorously enforce the least privilege principle. You also need clear Active Directory reports that identify inactive user and computer accounts so you can clean them up before they are misused. In addition, you need to keep track of users whose passwords are about to expire, and spot any accounts whose passwords never expire, since that puts them at increased risk of being compromised and misused. And you also need to understand your Group Policy settings and how they have changed over time.
More broadly, you also need an Active Directory reporting tool that can monitor the configuration of your domain controllers and the replication of data between them. Otherwise, users might well experience problems logging in or accessing the resources they need to do their jobs.
Enterprise Reporter for Active Directory delivers the in-depth, out-of-the-box reports on your users, groups, roles, organizational units and permissions you need to proactively manage your environment. This Microsoft Active Directory reporting tool also offers automated discovery and reporting on the configuration of Active Directory, and facilitates historical analysis and compliance reporting by saving configuration data and providing detailed change history reports.
For deep insight into Group Policy, look no further than GPOADmin, which enables you to easily review any GPO and even compare different versions of a GPO side by side.
Reporting for Active Directory security and compliance
As we discovered, maintaining AD security and proving regulatory compliance are complex tasks. Wading through cryptic native logs and manually piecing information together not only requires a lot of time and effort, it's also extremely error prone — you're likely to miss key events and be unable to get the broad perspective you need. Therefore, you need easy-to-read, centralized Active Directory reports and Active Directory change reporting.
Enterprise Reporter for Active Directory makes it easy to keep tabs on what people are doing across the IT environment, and the integrated IT Security Search enables fast incident response and forensic analysis. You can include user entitlements, user activity, event trends, suspicious patterns and more, with rich visualizations and event timelines.
Change Auditor for Active Directory will track user activity and audit Active Directory changes in real time, alerts you to critical changes so you can respond quickly, and provides easy-to-understand reports with all the critical details. With hundreds of prebuilt, customizable reports for GDPR, HIPAA, PCI DSS, SOX, FISMA, GLBA and more, you'll always be ready for audits. Plus, you can archive years of event log data with high compression to meet data retention requirements.
Reporting for Active Directory migration, consolidation and restructuring
Quality reporting is critical through all the stages of a migration. During the planning phase, you need to understand your current environment (or environments) in detail so you can do any necessary cleanup and plan your migration jobs. During the migration itself, you need to be able to track progress and keep management and other stakeholders informed with reports that are easy to read and understand. And after the migration, you need to report on your target environment to ensure your migration goals were met.
Enterprise Reporter for Active Directory facilitates pre-migration analyses by pinpointing user and group dependencies; spotting unused accounts and groups with no members that are ripe for cleanup; and uncovering matching conflicts that would otherwise throw a monkey wrench into the migration process.
For help not only with pre-migration planning but the migration itself, check out Migration Manager for Active Directory. It will help you develop a comprehensive migration plan, and also offers a robust project management interface for monitoring and reporting on migration progress so you can respond quickly to issues and keep stakeholders up to date.
Meta-level features
No matter which of these reporting tasks you need help with, keep in mind that you need a solution that works well and will grow with your organization. To that end, Quest reporting solutions offer:
Scalability and flexibility — Scale to Active Directory environments of any size and geographic distribution. Schedule data collection for off-peak hours to minimize the impact on network and server performance.
Efficient storage — Reduce database storage requirements and save more change history data by comparing Active Directory domain discoveries and storing only the changes.
Automated reporting workflows — Ensure stakeholders get the reports they need when they need them with automated report generation and flexible scheduling of report delivery.
Separation of duties (SoD) — Honor departmental and business function boundaries by enabling auditors, helpdesk staff, IT managers and other stakeholders to get exactly the reports they need and nothing more.
Customizable reports — Easily meet the needs of different report consumers by creating your own reports or customizing the prebuilt reports using advanced filtering. Export any report to multiple formats, including PDF, HTML, MHT, RTF, XLS, XLSX, CSV, text and images.
Common reporting portal — Export reports to our software knowledge portal for a unified reporting interface across the multiple Quest solutions.
Conclusion
Congratulations! You've made it to the end of this "What is Active Directory?" blog series, and now you know what Active Directory is and why it's at the heart of any Microsoft IT infrastructure. Remember, Quest is your go-to vendor for Active Directory solutions; we can help you manage, secure, migrate and report on your AD environment to drive your business forward.