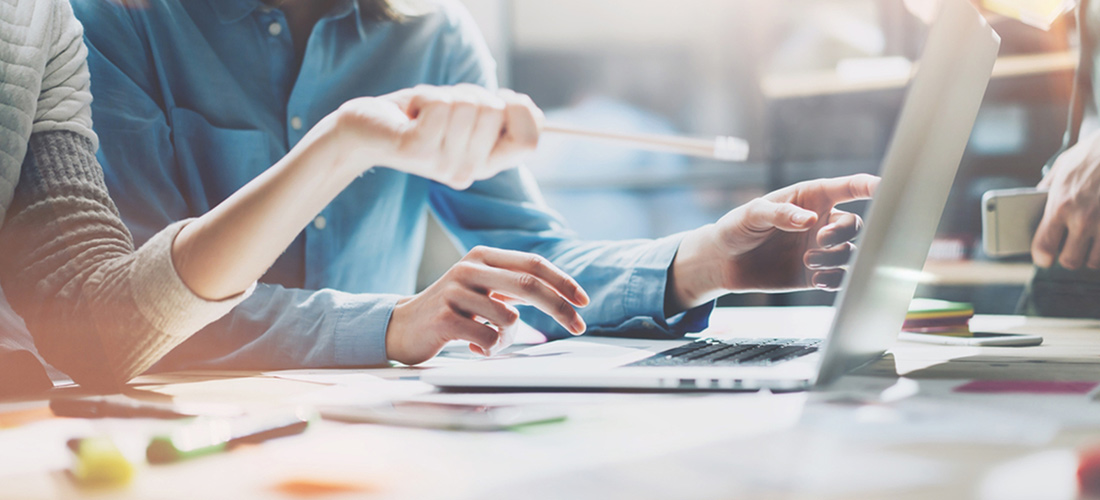 Today, we are going to cover Office 365 Group naming policies, but let's start with what Office 365 groups are and why we need them in the first place.
What are Office 365 Groups?
Office 365 Groups is a service that works with other Office 365 tools to enable collaboration platforms. The easiest way for me to explain this would be to refer to Distribution lists in your Active Directory or SharePoint groups. Apart from the team of people that Office 365 Groups define, it also assigns permissions and creates a shared inbox, calendar, OneNote, Planner, and a place for your files (SharePoint).
Groups can be created from various workloads, including Outlook, Teams, and SharePoint. For example, when you create a Microsoft Team, it creates an Office 365 Group by default and a SharePoint site collection. For more insights on what this means, check out "What are Office 365 groups and how do I manage them?"
Understanding the impact around the creation of an Office 365 Group can help in encouraging the use of policies, as well as in realizing the risks associated with poor naming conventions.
Breaking down Office 365 group naming conventions
These conventions can easily be setup as manual policies in your company; I've done this for years as part of compliance regulations, but it does not stop someone from actually doing it.
Naming conventions could relate to File Names, Folders, Apps, SharePoint Sites, Office 365 Groups, Plans, OneNote, Yammer Groups, Distribution and Security Groups, and Microsoft Teams.
Let's take a look at invalid file or folder characters in SharePoint Online and OneDrive:
Invalid file or folder characters:
" * : < > ? / \ |
Invalid file or folder names:
These names are prohibited for files or folders: AUX, PRN, NUL, CON, COM0, COM1, COM2, COM3, COM4, COM5, COM6, COM7, COM8, COM9, LPT0, LPT1, LPT2, LPT3, LPT4, LPT5, LPT6, LPT7, LPT8, LPT9.
Note: If you create sites or apps on SharePoint with acronyms, then the above applies as well
Why should you set up Office 365 group naming policies?
The ability to setup a policy that will enforce consisting naming is invaluable. In fact, some of the benefits include:
Helps users identify the following:

Function
Membership
Geographic region
Creator or Owner of Group

Less confusion due to duplication or similar names
Standardization and consistency
Adherence to compliance regulations
Which features are available?
Prefix-suffix naming policy

Fixed strings
Azure Active Directory attributes, including: [Department], [Company], [Office], [StateOrProvince], [CountryOrRegion], [Title], [CountryCode])

Custom blocked words

Exact match is required
Blocked words are case sensitive
There are no character restrictions in blocked words
There is no upper limit to the number of words
5 best practices for Office 365 Group policies
Before defining rules for your policy, spend some time cleaning up and defining organizational structures and acronyms. These rules should always be in line with company policy.
Discuss naming conventions with more than just your IT department. If you have a Risk & Compliance department, they need to be included in the discussions as well.
It's important to educate your users before rolling out policies. Communicate the what, how, & why to your users.
Use prefixes that makes sense to both the end users and administrators. Remember, if you don't understand it, you won't find it.
Document any decisions in your governance plan. Just as we review company policies regularly, we should also review these policies to ensure that they are still relevant based on current company culture and requirements.
Good to Know
Selective administrators are exempted from these policies:
Global admin
Partner Tier 1 Support
Partner Tier 2 Support
User account admin
Directory writers
Office 365 Group naming policies require an Azure Active Directory Premium P1 license for unique users that are members of Office 365 Groups. Currently, the Groups naming policy feature is in private preview release only.